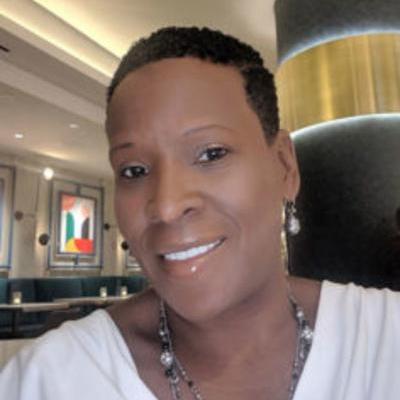 Principal, Belmont Runyon Elementary School
Dr. Deneen Washington was born and raised in Newark, New Jersey. She attended Newark Public Schools and graduated from Malcolm X Shabazz High in Newark, New Jersey.
She attended Bloomfield College where she received a Bachelor of Science Degree in 1991. Dr. Washington later became employed as a Family Service Worker for Essex County Division of Welfare in 1993. In August of 1998 she left the Division of Welfare to become a teacher within the Newark Public Schools.
Dr. Washington began working as a second grade teacher at Louise A. Spencer Elementary School. After teaching for two years she entered the graduate program at Saint Peter's University for Education Leadership. In May 2001, she received her Masters of Arts Degree with an Administration and Supervision Specialization from Saint Peters College. She also received a certificate in the area of Education Supervision, Principal, School Business Administrator and School District Superintendent.
After three years of teaching, Dr. Washington was appointed to a Vice-Principal at Louise A. Spencer Elementary School where she supervised the Middle School Program. In 2002, she was a participant in the New Leaders for Schools Leadership Program. In July 2003, she was appointed as the principal of Maple Avenue School. During the time that she served as the principal of Maple Avenue School she worked hard to improve the academic achievement of all students, increase parent involvement, collaborate with community partners, and empower her staff members to improve their professional growth.
In September of 2009, Deneen entered the Doctoral Program for Educational Leadership at Kean University. She received her doctorate in Educational Leadership in May 2015. Her dissertation topic was The Impact of a School Based Mentoring Program on Middle Level Student's Academic Achievement and Behavior.
Dr. Washington is a member of the following organizations: Sigma Gamma Rho Sorority, Inc., The Soaring Spirits International Organization, North Jersey Chapter of Association for Supervision and Curriculum Development and the Kean Alumni Association. She is curretly a principal representative on the executive board of CASA and is a certified mentor for New Jersey's Leader to Leader Program.
In 2017, Dr. Washington founded Edcamp Newark Leadership. She has led two unconferences within the district to empower teacher leaders and administrators.
Dr. Deneen Washington is beginning a new journey with a high level of enthusiasm as the Principal of Belmont Runyon Community School. She looks forward to engaging teachers, parents and community with effective leadership in order to create powerful learning experiences for students within the South Ward.